Blog
Virgin Radio 'Twelve Schools of Christmas' Competition - Prize Day!!
For his runner up prize in Virgin Radios 'Twelve Schools of Christmas' competition, Harry was invited to attend the winners school, St Matthews Primary School in Ipswich this morning, to take part in the Chris Evans Breakfast show - Live on the radio!!
Ridge Rabbit has also snuck in too!!
He's had a fabulous time, he's been interviewed, sang his christmas song live on the radio, and even been in Chris Evans's Aston Martin DB5!!
Here are some snaps from his very exciting morning!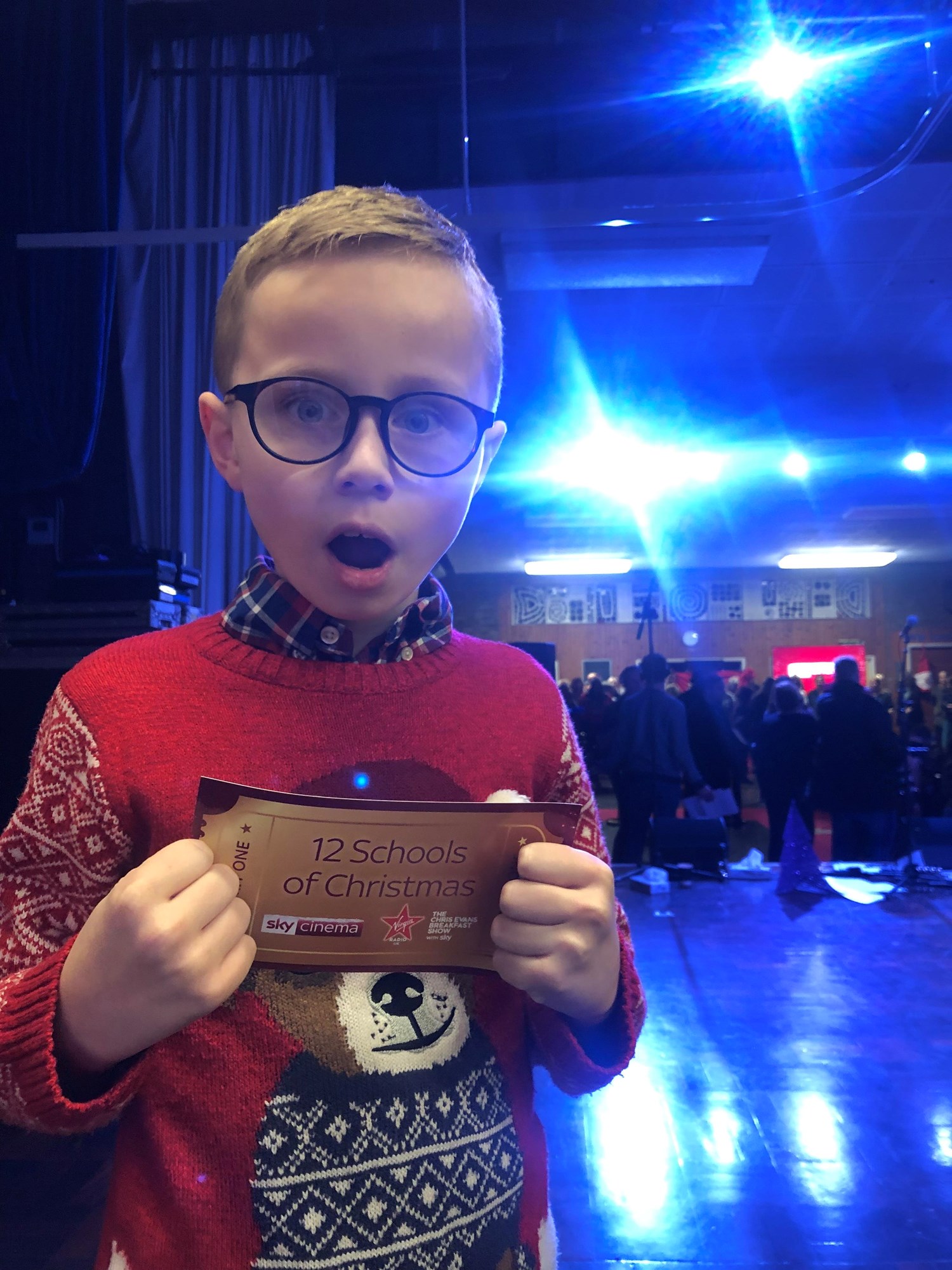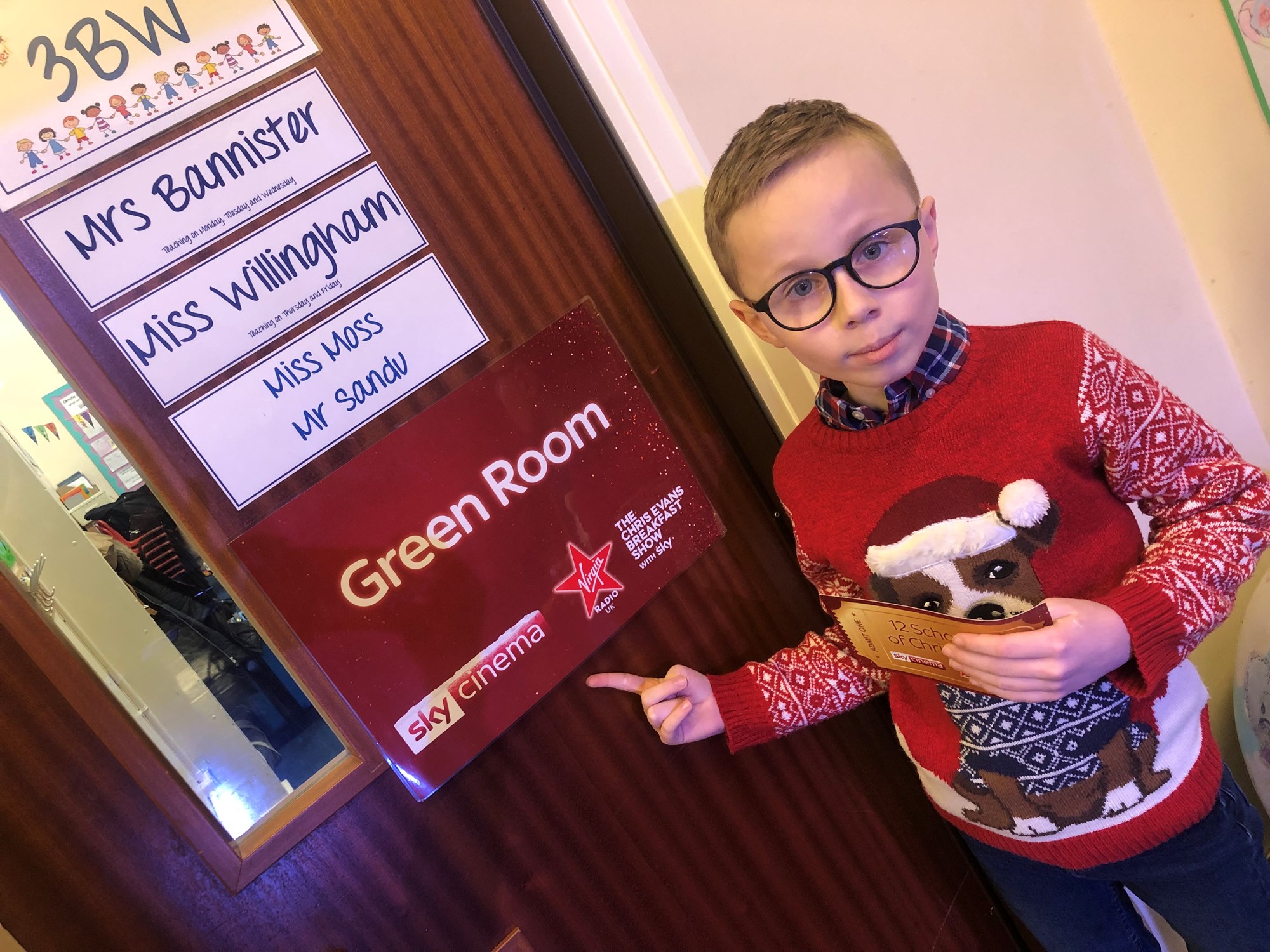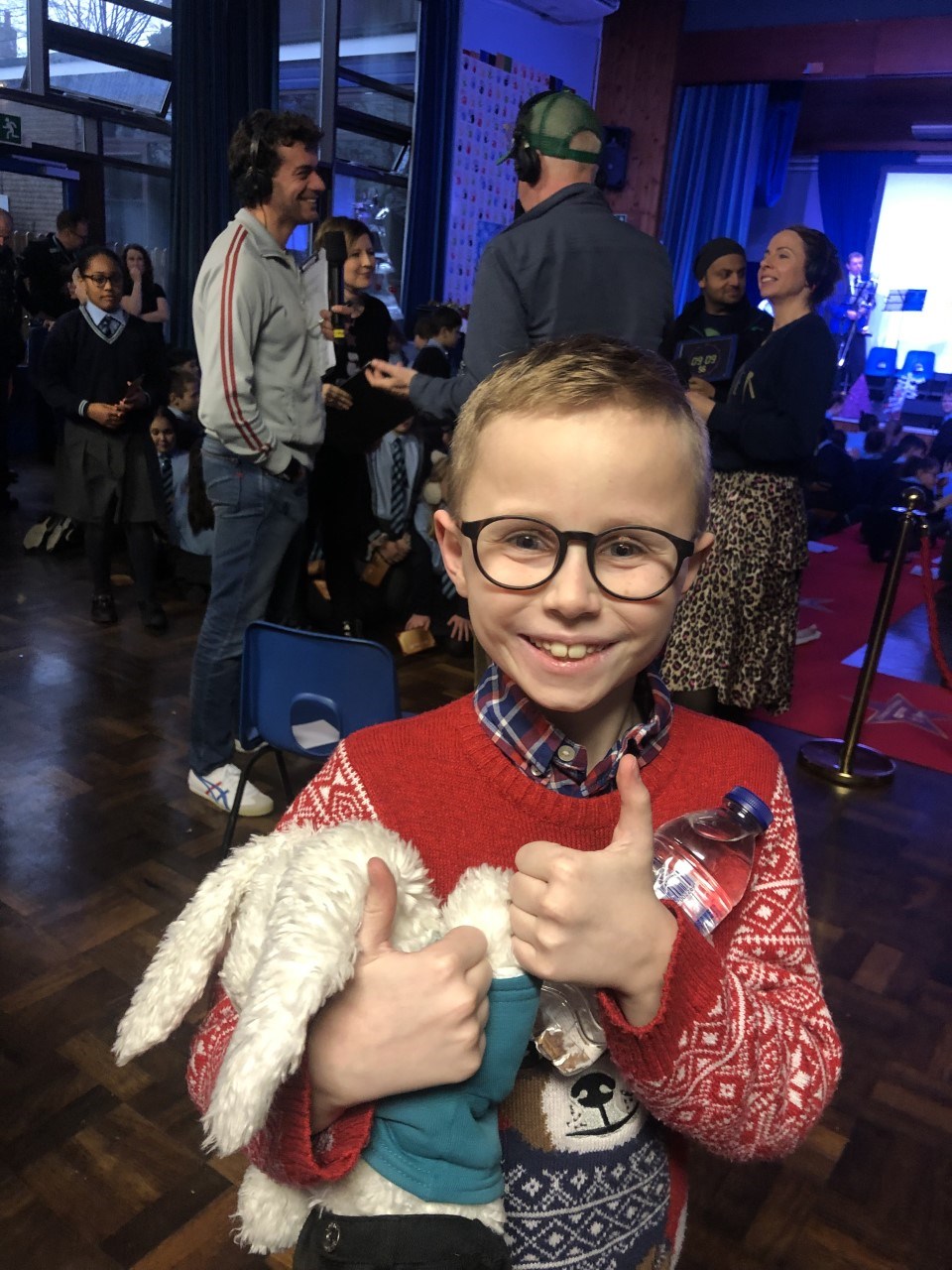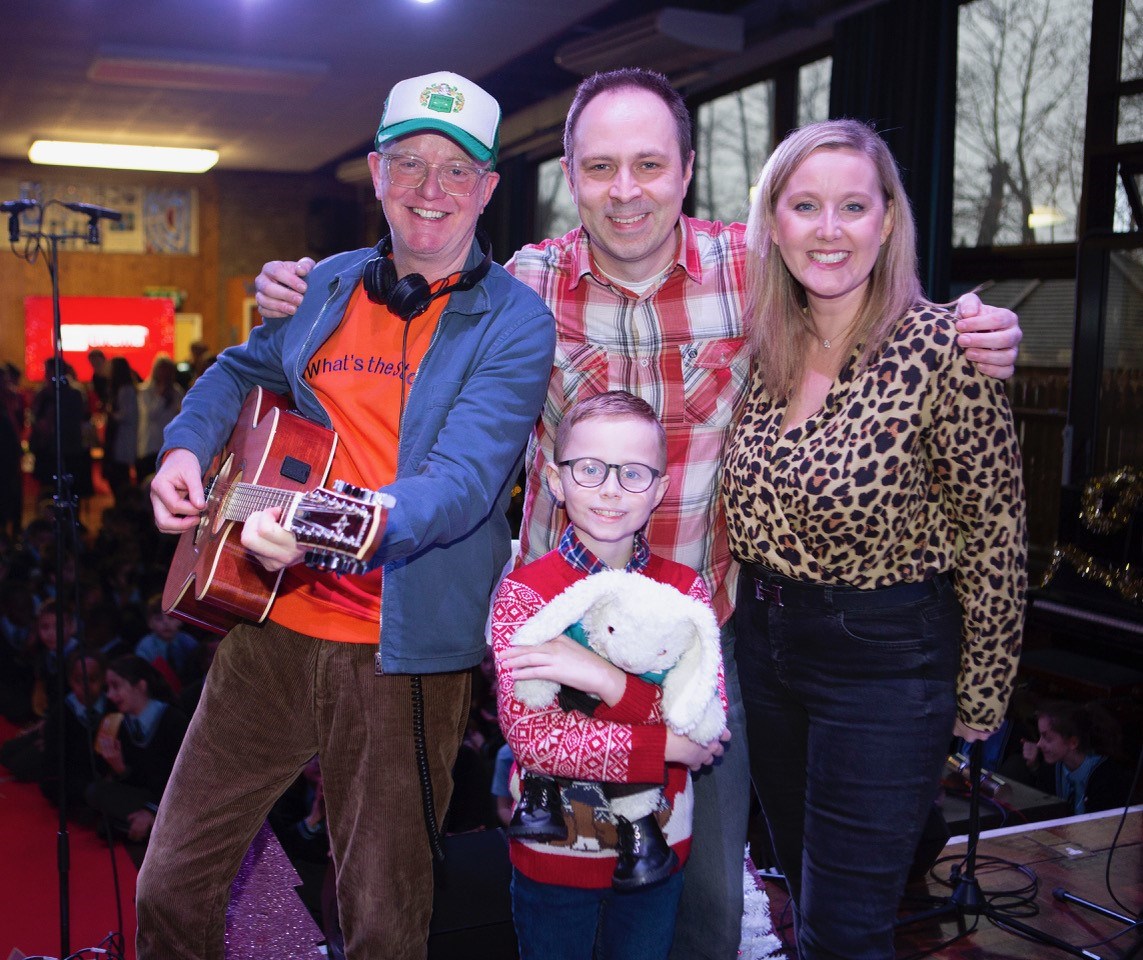 Xmas 4 Schools - Christmas Cards
Thank you to all the Children who made Christmas cards recently - we've just received the certificate below confirming they've raised £170 for our school!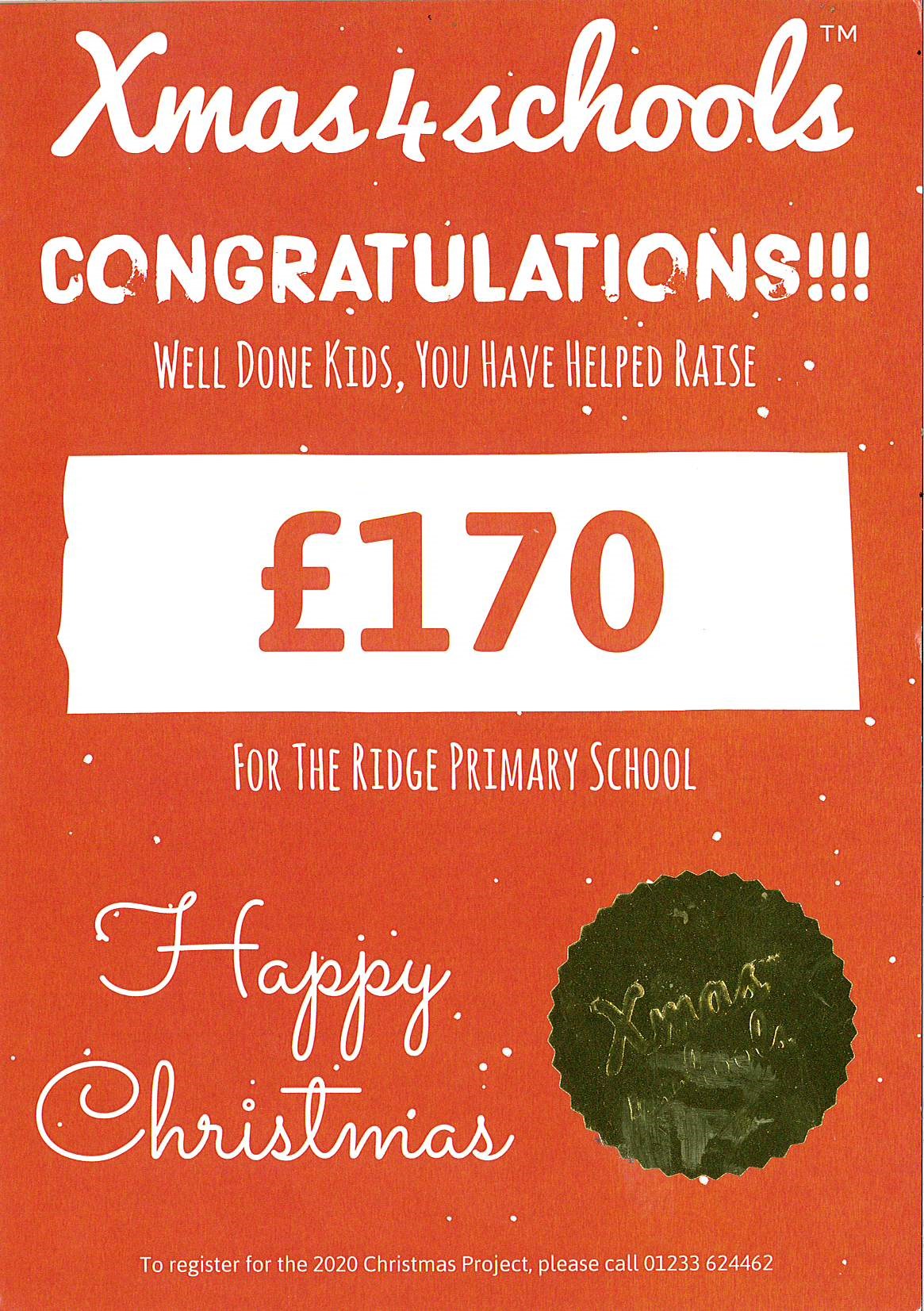 Thank You Letter from the Mayor of Dudley
We've received a lovely letter from the Mayor of Dudley thanking our Gifted and Talented artists for their contribution to the 12 days of Christmas project at Himley Hall
Well done to everyone involved!!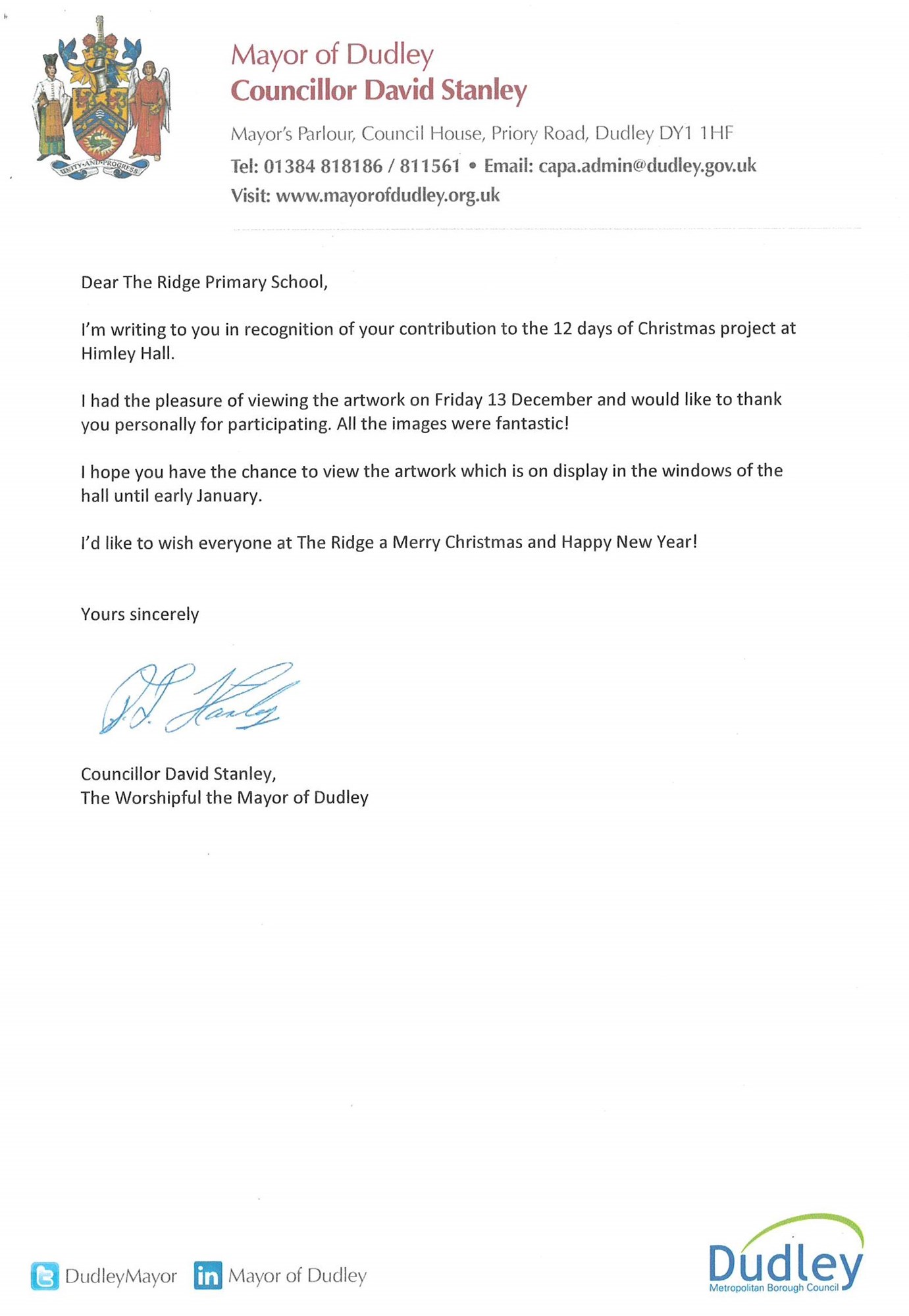 Gifted and Talented - 12 Days of Christmas Project at Himley hall
Our Gifted and Talented artists have had a great morning where they were lucky enough to go and see their artwork exhibited at Himley Hall! They had a lovely time viewing their work, taking much pride in it, and then going around the exhibition to see some other artists' work.
'Year 1 created their very own Christmas story today, all about Santa Claus and Elfonso (our class elf!) They created a memory jogger and followed it to perform to Reception. Everyone is now in the Christmas spirit!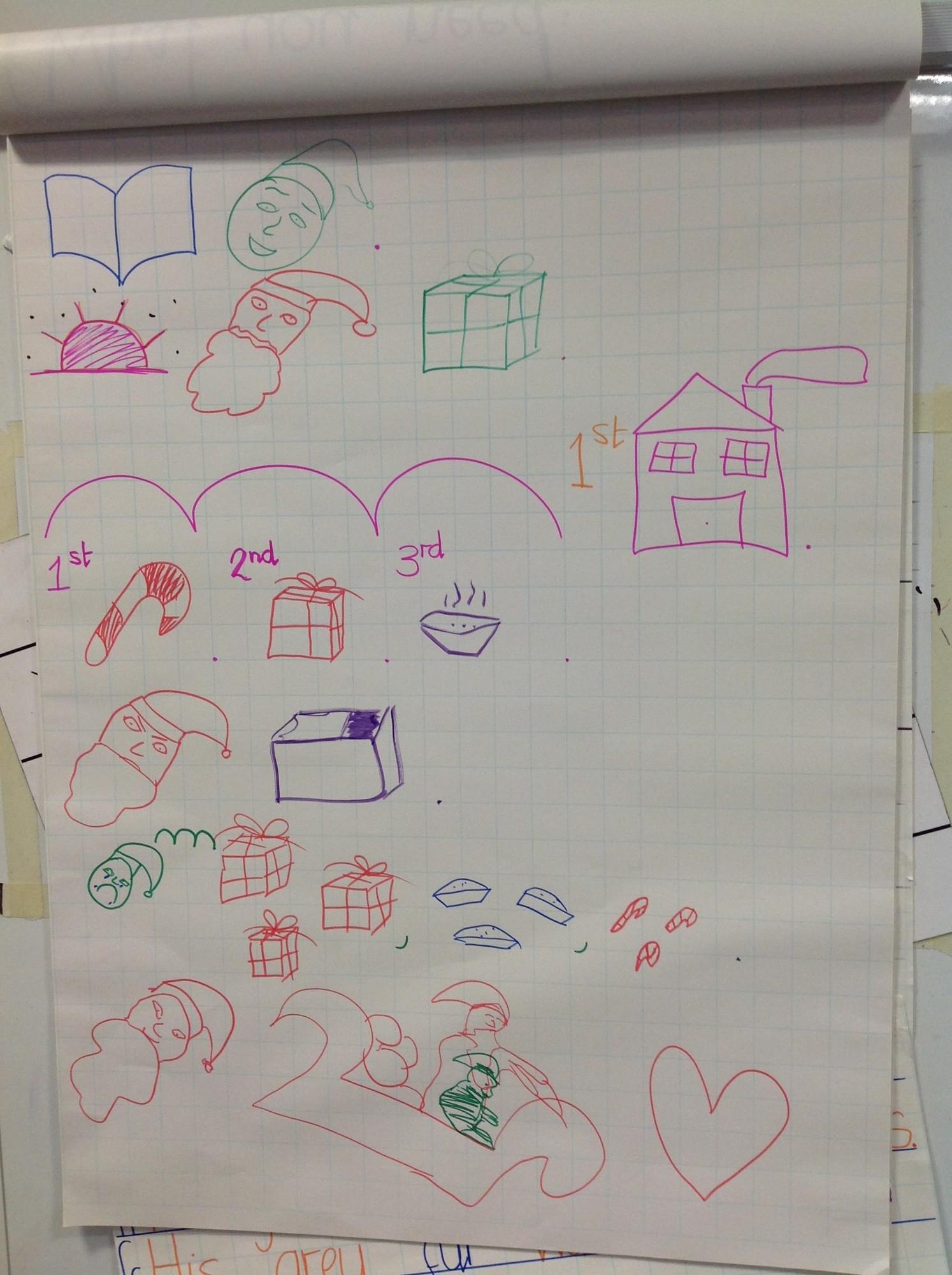 Year 1's Christmas Decorations
Year 1 enjoyed making Christmas decorations last week, ready for their Christmas trees at home!
Virgin Radio Competition - Twelve Schools of Christmas
We are delighted to celebrate the achievement of Harry Cox in Year 4 who came second in the 'Twelve Schools of Christmas', a competition run by Chris Evans on Virgin radio.
Harry's song, which he wrote and performed himself, was played on the show this morning and everyone has their fingers crossed for the final judging tomorrow!
In his submission to accompany his song it said
Harry loves listening to Virgin Radio and wanted to enter this competition in the hope that Chris and gang could come to his School!
He only recently joined the School, and thought it would be a great way to do something nice for all the lovely people there.
You can hear Harry's song by clicking the link below.
Whatever the outcome, you are a winner in our eyes, Harry!
Harry Cox Virgin Radio Christmas Song