Blog
Year 6's visit to Mary Stevens Park
Year 6 visited the park to see the recently unveiled statue of the wartime spy Frank Foley.
When we arrived at the park, there was a surprise waiting for us... Andy DeComyn (the sculptor who created the statue) was sat on the bench next to Frank Foley. He answered all of our questions about the statue as well as his other work. He even brought some of the tools and showed us photos of him building the statue. We then sketched the statue (with some expert help!).
Year 6 worked with their Reception buddies to write messages for The Gambia shoeboxes. We really enjoyed working together.
Year 6 trip to The Museum of Cannock Chase
Year 6 had a fantastic day at The Museum of Cannock Chase learning all about the Homefront during World War 2.
We tried on gas masks, had a mock air raid (with a real siren), tried on some authentic WW2 army uniforms, visited a 1940's living room, learnt about rationing AND took part in some drama activities about evacuation.
As you can see, we crammed loads into our day and learnt lots about WW2. Thank you to Diana and the staff at The Museum of Cannock Chase for a wonderful day.
We've received a lovely certificate today from the Black Country Foodbank, thanking us for our donations. Well done to all our Parents and Pupils for this incredible effort!!
Project Gambia Shoe Box Appeal
Reception and their Year 6 buddies worked together this afternoon to sort all of the generous donations we have had for the Project Gambia Shoebox Appeal.
We started by gathering together all of the donations and then sorted them into different groups. Then, we packed each shoebox full of surprises for the children in The Gambia.
We had lots of fun sorting, packing and working with our buddies. Thank you for all of your generous donations. We will be repeating this activity on Friday so if you have any extra donations, please send them into school before then.
We want to say a HUGE thank you to all the children and parents who have donated towards our Harvest appeal this year for the Black Country Foodbank - We're very proud of the amount we have received, and hope you have all enjoyed our Harvest Festival Assemblies.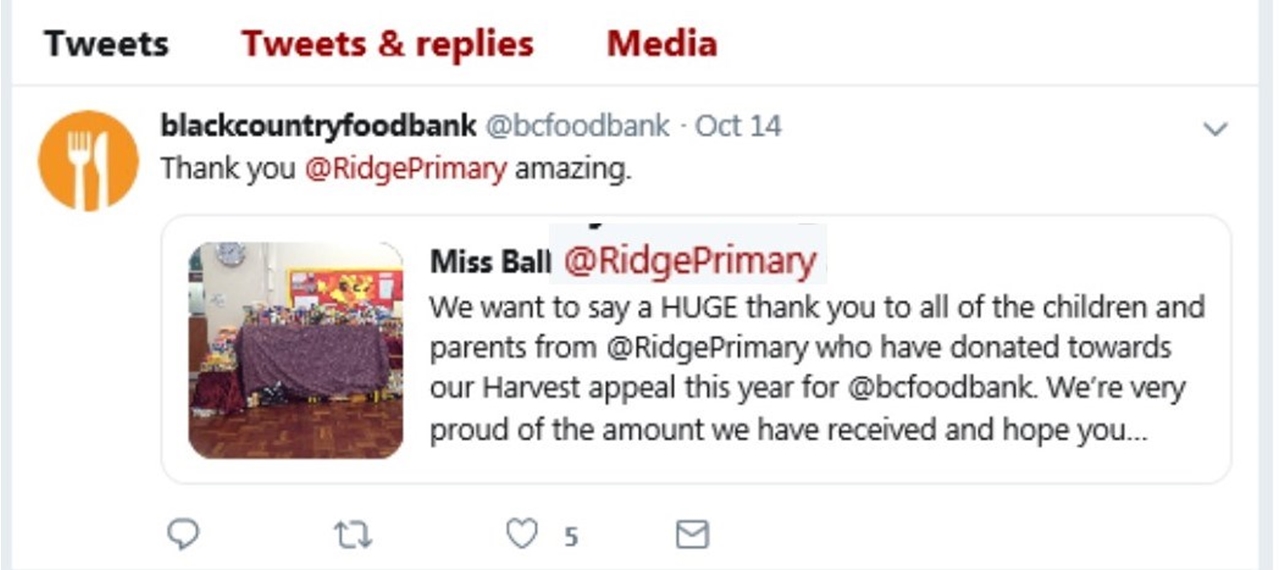 Year 6 Anne Frank Workshop
Year 6 took part in the 'Switch Off Prejudice' workshop which was delivered by The Anne Frank Trust UK.
We learnt more about the life of Anne Frank and how prejudice and discrimination affected her life. We also learnt about how prejudice, stereotyping and discrimination is still happening today and how we can help to 'switch off prejudice' online and in everyday life.
We learnt so many important messages and really enjoyed all of the different activities - including some drama.
Thank you to Stuart and Viv for delivering the workshop.