A message from the Headteacher
Welcome back to the summer term at The Ridge. Each term has its own highlights and this term is no exception! It is always a jam packed term with many visits, sporting, musical and other events. Every week there seems to be something on in school! Thanks go to the staff for their hard work to enhance the curriculum with such a vast array of activities and to you, for supporting them.
One of our school aims is to develop our children's self esteem, so that they become self-confident, self-disciplined and respectful young people, who make a positive contribution to their community. Over recent weeks it has been especially pleasing to see how seriously our children take their responsibilities. We were extremely proud of Miles, Sam, Millie and Lottie Mae who recently attended the Anti-Bullying Ambassador training, which you can read about later in the newsletter. In addition we have a number of children who have put themselves forward for election to the School Council and next Wednesday everyone in school will get the chance to vote for their representative. Our links with Pens Meadow Special School have continued all year and give our Year 5 children the opportunity to spend time with children with learning difficulties. This is a wonderful affirming experience for children from both schools and again, we are incredibly proud of the maturity our children demonstrate. These experiences and many others all contribute to helping our children develop into well rounded young people with positive attitudes: we should all be very proud of them.
Towards the end of last term, Mrs. Kirby stepped down as OSCAR Leader. We are delighted to tell you that Mrs. Evans has been appointed to the role and she will continue to work with Miss Ware and the other staff to provided this valuable service. Also at the end of last term, Mrs. Higgins who had supported an individual pupil, left us. She has a new role in administration and we wish her every happiness in the future.
Thank you for your positive comments about our new website. We will be continuing to develop the content over the coming weeks and months but if you have any suggestions about what you would like to see, we would love to hear them. Please remember to download the app as this is how we plan to communicate once our 'Teachers To Parents' text service subscription comes to an end.
Just a reminder that next week, school is closed on Thursday 3rd May for the local elections and on Friday 4th for an INSET Day. The children will return on Tuesday 8th May, following the Bank Holiday.
On Tuesday 17th April four children went to David Lloyd Leisure to take part in the Diana Award Anti Bullying Ambassador training.
We had an amazing day. We learnt about the different types of bullying and how we can support children who feel they are being bullied. We learnt some different games to play on the playground to help everyone understand that it is good to be different.
We have big plans! We are hoping to go to a staff meeting to train staff on what we have learnt and also do an assembly. Watch this space for our anti bullying events around school!
I am so unbelievably proud of the children. They were super ambassadors for our school and I know that they are going to be excellent Anti Bullying Ambassadors. Well done Miles, Sam, Millie and Lottie-Mae.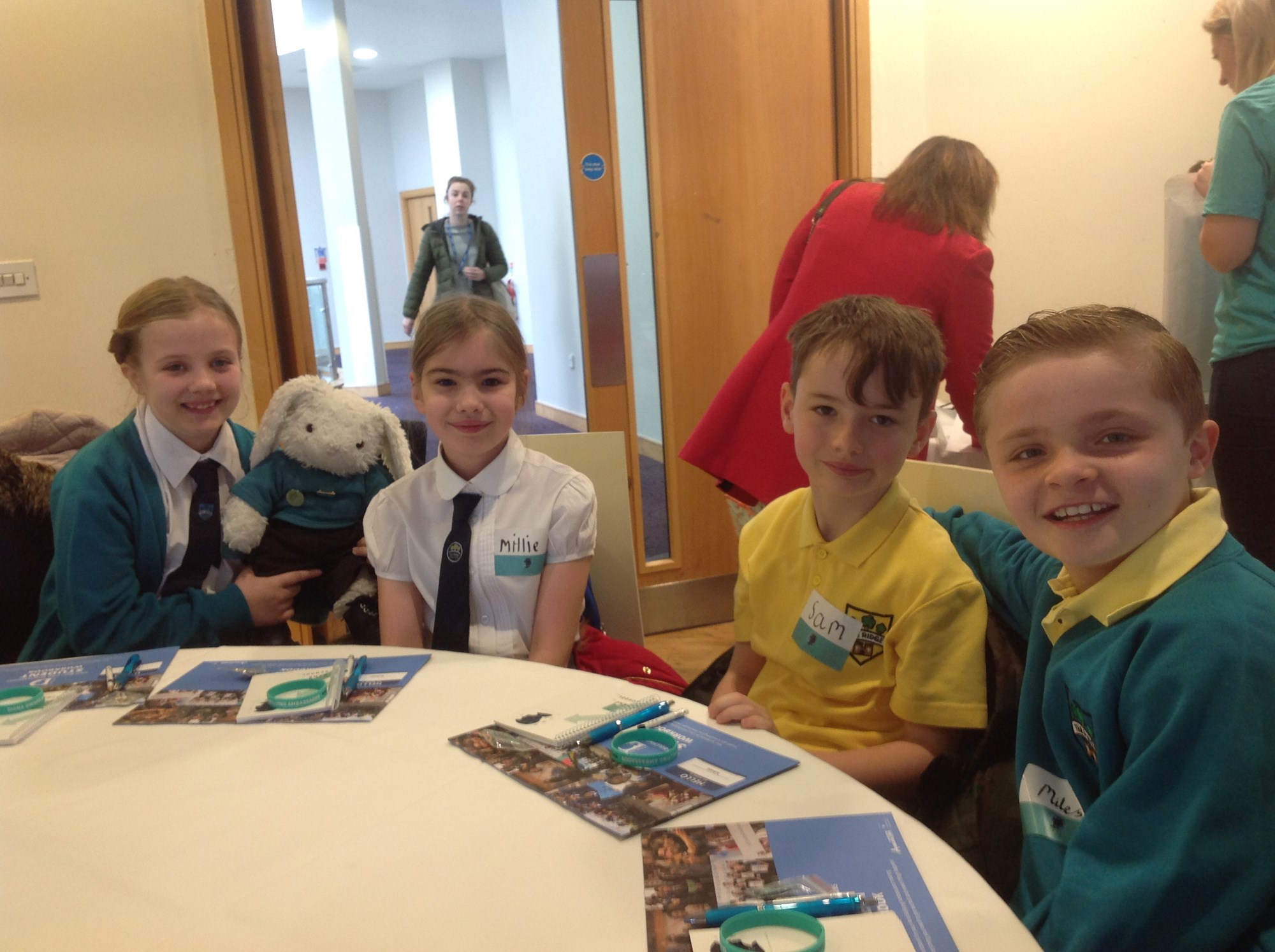 On Tuesday Year 5 participated in an anti-bullying workshop called Bully4U. The focus of the session was on gaining a broad understanding of many different forms of bullying, identifying when bullying is happening and knowing what can be done to stop or prevent it. It was a great opportunity to further develop our children's empathy and knowledge of where to go to for help, and also included work on cyber bullying and how to stay safe online. Drama and interactive workshops were used very effectively to tackle this sensitive issue in a very engaging way.
It was great to see how much information our Year 5 children already knew about treating others with respect and keeping safe, but the workshops have really helped them to develop their understanding and empathy even further.
Before the Easter Holidays, children from Year 1-6 took part in the Dudley gymnastics competition which was held at Ellowes Hall School. We took 5 teams in total which is the most we have ever taken to the gymnastics competition- this just emphasises what fantastic gymnasts we have here at the Ridge! After lots of training and practice, the children all worked incredibly hard and performed their floor and vault routines brilliantly.
The results are as follows-
Year 3/4 Team A- 4th out of 36 teams.
Year 3/4 Team B- 6th out of 36 teams.
Year 5/6 Team A- 4th out of 32 teams.
Year 5/6 Team B- 8th out of 32 teams.
A special congratulations to our Year 1/2 team who came 1st out of 21 teams!
Well done to all the children who took part and to our fabulous reserves in our each of our teams too.
Click on our Blog on the new website/app for photos of the competition!!
We recently held a meeting regarding the Year 6 Pioneer Centre Visit between 23rd and 25th May. A copy of the presentation is attached for any parents/guardians who were unable to attend.
Please ensure your completed consent and medical forms are returned to us by Wednesday 2nd May.
Thank you to everyone who donated, we raised a massive combined total of sponsorship money and £1 donations of £690.60!! Special thanks go to Ethan Brown in Reception, who raised £125 - Awesome work Ethan!!
With the warmer weather hopefully approaching could you ensure your child has a water bottle and sun hat in school please.
We do have sun cream in school for the children to use, but when appropriate it would be beneficial to apply before school if possible please.
Thank you for your support with this.
Summer Adventure Days - Astley Burf
During the Summer School holidays, 30th July to 3rd August, there are Adventure Days being run at Astley Burf for children in years 1 to 6. Further details are attached if you would like more information.