A message from the Headteacher
It has been a busy first full week back and everyone seems to be settling back into the rhythm and routine of school. This week has seen our new Reception children start full time: it is wonderful to welcome them and their families and we look forward to getting to know them over the coming weeks.
Our assemblies this half term are focused on 'Respect', one of our five school values - the others being Independence, Determination, Gratitude and Empathy. At our special assembly last Friday, we thought about how The Queen demonstrated these values during her reign and gave thanks for her service to our country. We have also been reminding the children of our school rules (Ready, Respectful, Safe).
On Wednesday the School Leadership Team made up of myself, Mrs Hadley and Miss Beddoes met with some of the governors and our School Improvement Advisor to talk about our priorities for the year ahead. The governors have a vital role in the school and like a board of directors, act strategically as a critical friend to the school. There are 9 governors drawn from parents, staff, a governor appointed by the local authority and people co-opted onto the governors from the community. They bring a range of valuable knowledge and skills including experience in finance, HR, health and safety, education and strategic leadership. We are grateful for these volunteers who play such an important role in our school.

Today swimming has started again for Year 4 and next week Forest School resumes for year 5 and year 2. Choir has also recommenced as have music lessons from Dudley Performing Arts. Year 3 and 4 are excited to be off on Residential to Astley Burf with Mrs Hadley, Mrs Jarrott, Miss Wesson and Mrs Warren. We know that they are going to have an amazing time and look forward to hearing all about it!
Kind regards

Mrs D Hudson
Headteacher
Attendance and Punctuality
This Weeks attendance
Year 1 – 95.86%
Year 2 – 98.67%
Year 3 – 96.79%
Year 4 – 94.67%
Year 5 – 95.52%
Year 6 – 95.67%
Well done Year 2!
Punctuality
Please remember that if your child arrives after the gates have closed at 8.47, they must come into school via the main door and report to the office.
Children should be accompanied by an adult to sign in at the office. If they are not in the classroom when the register is taken they will be recorded as late. Please see our Attendance Policy for further information about what this means.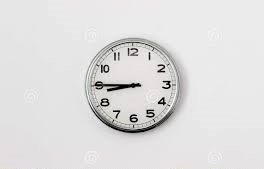 Safeguarding - Operation Encompass
Safeguarding is everyone's responsibility. Mrs. Hudson is the Designated Safeguarding Lead and any concerns should be shared with her or the Deputy Safeguarding Leads – Mrs Hadley, Miss Beddoes and Mrs Burley.
Children who live in homes where there is domestic abuse, or who experience domestic abuse in their own teenage relationships, can be negatively impacted by this experience.
West Midlands Police are part of 'Operation Encompass', a scheme which means that our school will be told, prior to the start of the next school day, when police have attended an incident of domestic abuse where there is a child or young person who attends our school who is related to any of those involved in the incident. This allows us to use the information that has been confidentially shared with us by the police, to understand how a child may be impacted by domestic abuse and to then offer support to the children in our care.
Parenting Support - Fear-less a new programme for parents whose children experience anxiety
Dudley MBC offers a
FREE online programmes for parents and carers in Dudley at:
What is Triple P?
Triple P is a parenting programme, but it doesn't tell you how to be a parent. It's a toolbox of ideas and strategies for you to choose from as you know your children best and it's all about making Triple P work for you and your family.
It has a strong evidence base, with parents/carers worldwide reporting improved mental health and better relationships with children/partners.
Triple P helps you:
Raise happy, confident children
Manage misbehaviour so everyone in the family enjoys life more
Set rules and routines that everyone respects and follows
Encourage behaviour you like
Take care of yourself as a parent
Feel confident and less stressed
You can access the programme for children aged 2-10 years or the TEEN programme if you have children aged 11-16 years and a new "Fear-less programme" for children aged 6 to 14 who suffer with anxiety.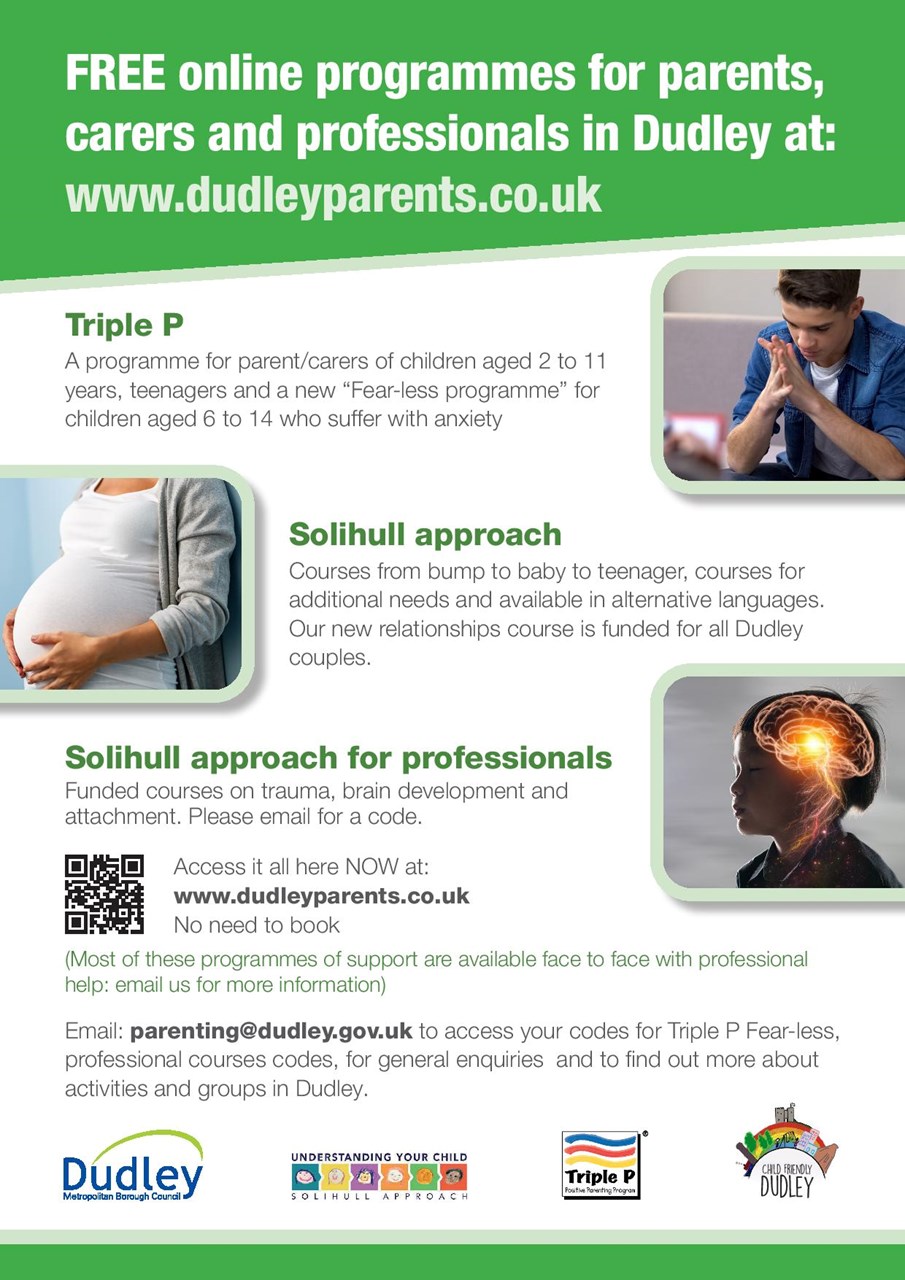 What's Happening Next Week
| | |
| --- | --- |
| Monday | School Closed - Bank Holiday for the Queen's Funeral |
| Tuesday | • Forest School for Years 2 and 5 |
| | • Year 4 Clarinet Whole Class Lesson |
| Wednesday | • Year 3 and 4 at Astley Burf |
| | • Representatives from the School Council to visit Black Country Food Bank |
| | • Tag Rugby - Years 5 and 6 |
| Thursday | • Open The Book Team in to lead Assembly |
| | • Year 3 and 4 at Astley Burf |
| | • Choir |
| | • Girls Multisports Club - KS2 |
| Friday | • Year 3 and 4 at Astley Burf |