Cooking in the Curriculum
All children at the Ridge participate in cooking activities throughout the school year.
The Objectives for all school years are detailed below......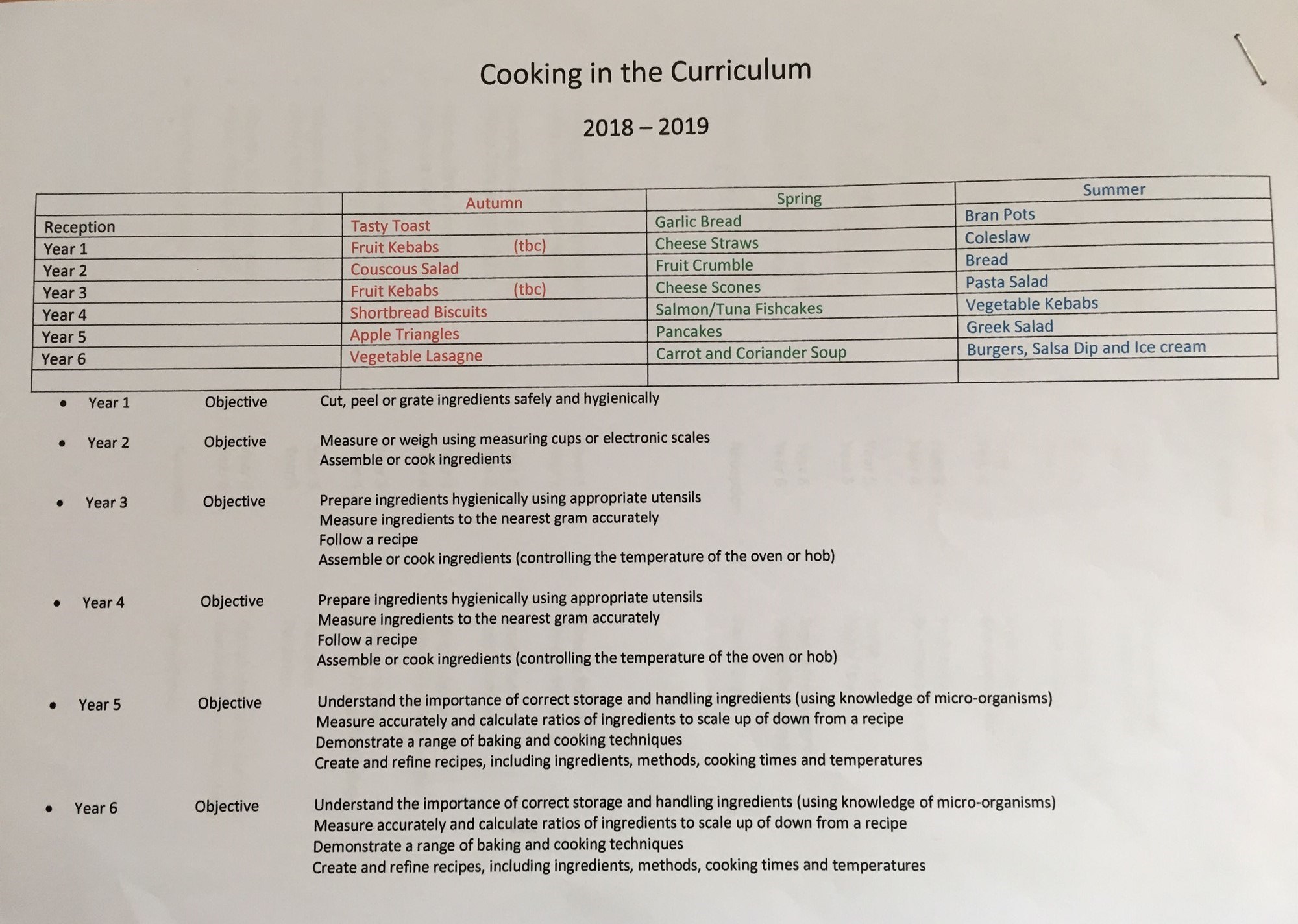 The planned dates and foods the children will be making for the 2018-2019 academic year are listed below.
These may be subject to changes, but any changes will be communicated to you.