A message from the Headteacher
It has been a busy few weeks in school and this is set to continue this week with reports, our Consultation Evenings and some children from Years 5 and 6 taking part in Gifted and Talented workshops at The Ridge and in other local schools. We would like to take this opportunity to thank you for all your support.
I hope that you have positive meeting with your child's teacher.
Red Nose Day was well supported with a range of red clothes and outrageous hair! Our joke competition has some groan-worthy winner, which you can find below!
What do you call a bear with no teeth? A Gummy Bear!
(Submitted by Bobby Year 2)
Why don't penguins live in Great Britain? Because of Wales!
(Submitted by Sam W. Year 3)
The other day my friend threw some cheese at me. I said "that's not very mature!"
(Submitted by Lottie Mae Year 4)
How do you know it has been raining cats and dogs? When you step in a poodle!
(Submitted by Nellie Year 5)
What do you call a fake noodle? An im-pasta!
(Submitted by Niamh Year 6)
Thank you for your generosity - a total of £124.70 was raised for Comic Relief.
Construction work has now been completed and we wish to express our gratitude to all of you who have donated via the Support Your School campaign for books for the empty shelves. At the time of writing we have raised £775 towards our target but we are still fund raising. With 24 days to go, we are on the final push to reach the total of £1,000. If you have not yet donated and wish to, please do – please also spread the news of the campaign to grandparents, past pupils and friends who may also with to contribute.
Thank you to Miss. Beddoes for all her hard work to see the vision become a reality. We plan to organise a 'grand opening' of the school libraries in the coming weeks and will be welcoming you to come and see what a difference these new facilities will make !
We are pleased to inform you that following the recent request for parents to offer to serve on the Governing Body, Pol Watson, Mum of William in Year 5, was reappointed.
Our school governors do a wonderful job, supporting the strategic direction of our school and we are grateful that Pol is willing to continue in this this important role.
A reminder that we have postponed the Inset Day planned for Tuesday 11th June, this will now take place on Monday 1st July.
Please can we remind parents and carers that our school policy is that fruit is the only acceptable snack at break times. Please do not send in anything else. Thank you
After the very wet morning last week, I was made aware of the chaos in Gregory Road. At risk of sounding like a broken record - a phrase that hasn't stood the test of time - please make sure that you and any other adults who may bring or collect your child are patient, considerate and mindful of the safety of all pedestrians in Gregory Road.
Easyfundraising - a reminder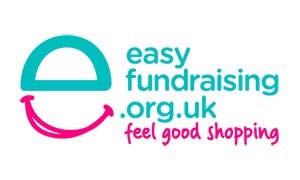 You will have no doubt seen in the media about the increasing pressure that school budgets are coming under. One way that you can help is by using easyfundraising.
There are over 3,00 retailers easyfundraising including big names such as Amazon, Ebay, Argos and Marks and Spencer. Starting your online shopping first at easyfundraising and check if the retailer that you want to use is part of the scheme, then go to the retailer's website from easyfundraising and shop as normal. retailers make a small donation to say "thank you". easyfundrasing also rewards searches on comparison sites (don't forget those insurance renewals!) and many holiday companies such as Bookings.com and Travelodge. (Maybe travel for work and could raise funds for us?)
Once you are signed up codes are sent through, which gives a donation when you recruit a new member to easyfundraising – so please spread the word to grandparents and friends.
Over the past two years we have received over £1000 which really makes a difference! Every penny mounts up and means that we can continue to fund our school to be the best that it can be.
Astley Burf Summer Adventure Days 2019
This year during the Summer School Holidays Dudley MBC are planning to run Adventure Days at Astley Burf during the week Monday 29th July to Friday 2nd August. This will be open to children in years 1 to 6. See the attached flyer for more details...